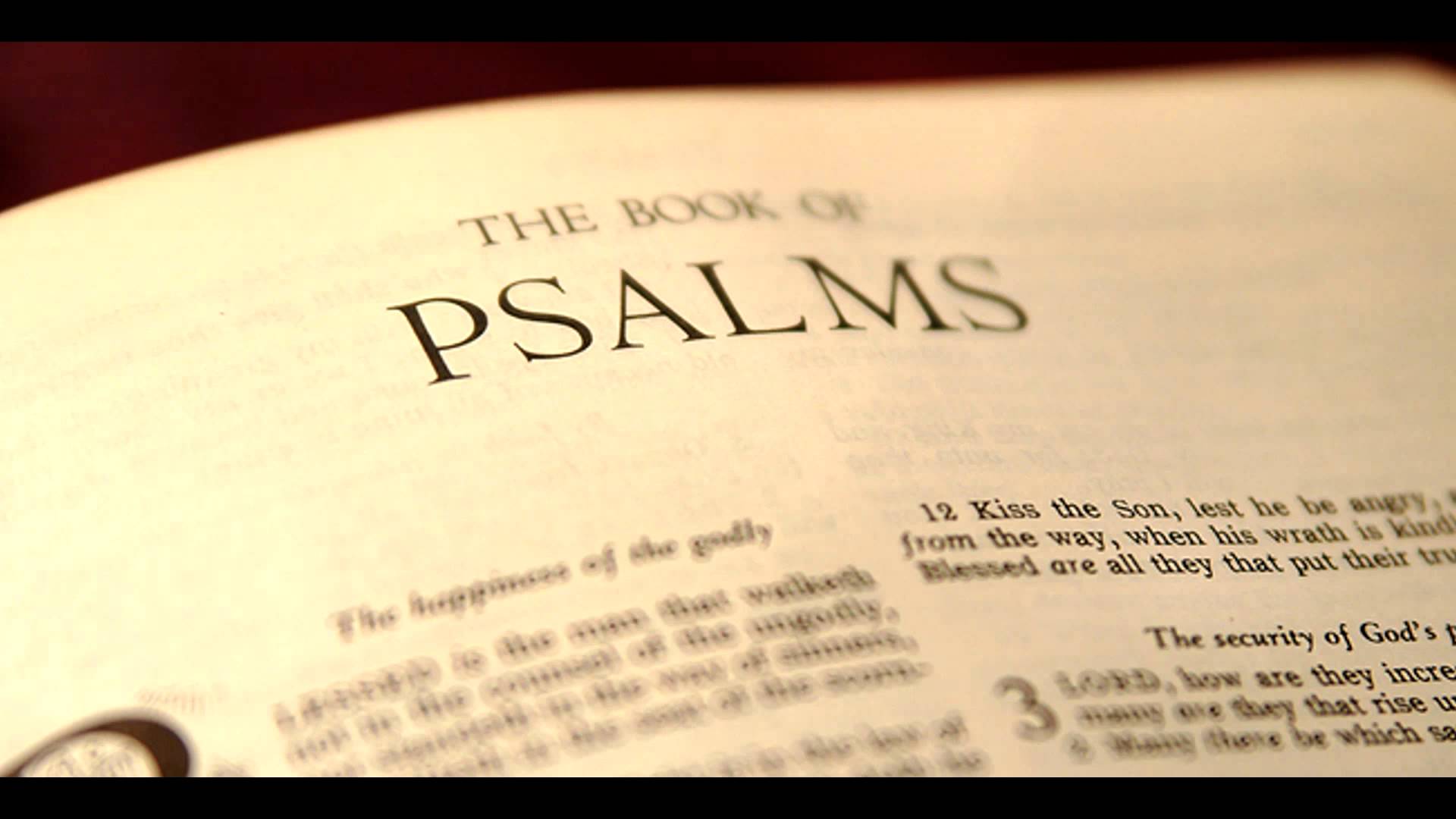 The Psalms. What is it that led David and the other psalmists to write what they did and when they did? What was going on in their lives that reflected their heart and mind? Like any artist and songwriter, composing helps let out what is in us. Here, we see a man (or men's) heart as they are going through circumstances in their lives. What are these circumstances and how do they approach God in these times?
Before we go further into looking at this, here is some food for thought: One apologetic that we can apply here is the fact that in the Bible there were sources as to these psalms–that the psalmist was going through certain circumstances in his life, and in response, wrote these psalms. Do these artistic expressions of the human heart indicate that there might be truth to the events that David went through in other passages of scripture? Let's take a closer look.
Psalm 7:

The Bible describes this psalm as "A psalm of David, which he sang to the Lord concerning Cush of the tribe of Benjamin." Unsure exactly who Cush is, Spurgeon notes, "It appears probable that Cush the Benjamite had accused David to Saul of treasonable conspiracy against his royal authority." This enhances my understanding of the Psalm as being an expression of David's cry for help. David never relied on his own strength, but on God. This is a lesson for all of us—that we must always rely on God, our shield (vs. 10).
Psalm 34:

The introduction reads, "A psalm of David, regarding the time he pretended to be insane in front of Abimelech, who sent him away." This is in reference to 1 Sam. 21:10-15. It is hard to imagine God being responsible for David's deception, but the old saying, "all's fair in love and war" may be applicable here. It goes to show that God blesses creative means to help one from an untimely death from his enemy.
Psalm 35:

It is difficult to derive much background from this particular psalm. One could assume this was when Saul was hunting David, perhaps during the same circumstances as the previous psalm. This psalm is David's prayer—an expression of one man. This is where David's heart, mind and soul are at the time—this is the human condition, and this is centuries before Christ teaches us to love our enemies and pray for them. The purpose of us reading this today is that we are not alone. We experience comfort in knowing that how we feel and what we face has been faced by men of God since ages past. Although we might want to pray like David, we have Christ's words to help us pray appropriately.
Psalm 51:

Christianstudy.com titles its study on this psalm as "What to do when you've blown it." David blew it in a big way. This is the psalm of repentance when David learned of God's displeasure with his actions with Bathsheba and her husband Uriah. David knew what he had done was a sin all along; but it finally struck his conscience with the help of Nathan the prophet. This psalm is another heart's cry for David. It helps to put into words what we sinners often-times cannot say ourselves. This helps us to know that men whom God has called 'a man after my own heart' have sinned greater (or as great) as we have, and that God pursued that person to repentance. It shows us the humility we should have in our repentance, and that God was faithful to forgive.
Psalm 52:

This is in response to the events depicted in 1 Sam. 21-22 where Doeg accused Abimelech of conspiring treason against Saul. Saul summoned Abimilech and his followers to give an account of their supposed betrayal, and had Doeg slay them—85 priests in all. This is righteous anger. Again, this is one man's artistic expression of what is in his heart at the time. This is not God speaking that He will pour down his wrath on Doeg. As followers of Christ in a New Testament age, we must be careful of how we pray and what we wish upon our enemies.
Psalm 54:

This is a psalm which is based upon the betrayal of David from the Ziphites. In his fleeing from Saul, David "frequently concealed himself in that part of the wilderness which adjoined to the Ziphites" (sacred-texts.com, Calvin's Commentaries). This betrayal happened at least twice (1 Sam. 23:19, 1 Sam. 26:1). What I see here is an example of the Holy Spirit speaking to David in the midst of his prayer. This happens in many of the psalms, and it happens to us. We start with a plea, fearing what may come. Then the Holy Spirit speaks to us, and our prayers turn into praise.
Psalm 56:

This considered a carry-over of Psalm 34. A commentary on bible.org states, "In Psalm 56 I believe David came to see his problem (with fearing Saul and Achish) as that of fearing man rather than God. With a renewed trust in God (a fear of God), David now realizes that "mere man" (vv. 4, 11) can do nothing against him while God is his defense (vv. 3-4, 9-11)." This is similar to the above psalm (Psalm 54) in that his fear has turned to praise after what must be the reassurance of the Holy Spirit. This is a wonderful reminder that when we are at our wit's end, we must seek God and be receptive to the Holy Spirit, our comforter.
Psalm 57:

This is a psalm written while David was hiding in a cave from Saul. This is another example of plea turned to praise. Only when we turn our hearts to God, can this happen.
Psalm 59:

The introduction to this psalm reads: "A psalm of David, regarding the time Saul sent soldiers to watch David's house in order to kill him." Again, this is David's plea, his expression to God—the expression of a warrior. He gains his confidence in God, and praises him before the song is half over. It seems as if David's faith has increased after having endured many of these situations. So should our own faith as we progress through the trials of life.
Psalm 63:

At the writing of this psalm, David had become king (vs. 11), and is probably fleeing Absalom. Of this psalm, Spurgeon writes, "David did not leave off singing because he was in the wilderness, neither did he in slovenly idleness go on repeating Psalms intended for other occasions; but he carefully made his worship suitable to his circumstances, and presented to his God a wilderness hymn when he was in the wilderness. There was no desert in his heart, though there was a desert around him" (The Treasury of David, spurgeon.org). We, too, can learn to praise God in our desert.
 

Psalm 64:

"David's life was troubled by many situations in which the words of this psalm might have been inspired; but very few scholars have even hazarded a guess as to what, exactly, the real occasion was. We respect the words of Rawlinson who named it. 'The author is probably David, as asserted in the title; and the occasion or time was that period a little preceding the open revolt of Absalom'" (Coffman's Commentaries, studylight.org). This is another psalm that can comfort us today, knowing that mankind has not changed. Great men of the Bible have suffered the same things that we have (vs. 2), and God, who never changes, has proven Himself faithful—a shelter in our storms of life (vs. 10).
Psalm142:

Of this psalm, Spurgeon writes, "A Prayer when he was in the cave. He was in one of his many lurking places, either Engedi, Adullam, or some other lone cavern wherein he could conceal himself from Saul and his blood hounds. Caves make good closets for prayer; their gloom and solitude are helpful to the exercise of devotion. Had David prayed as much in his palace as he did in his cave, he might never have fallen into the act which brought such misery upon his later days" (The Treasury of David, spurgeon.org). This is a psalm that does not end in the thankfulness and assuredness of the Holy Spirit as other psalms. Is this a testing of God that David (we) do not feel the Holy Spirit's presence by the end of our prayer? Probably. Today, this psalm is a testament, again, of God's work in the human spirit—to let us know that we are not alone in what we go through and how we sometimes feel. This helps put words to prayers in which we have no words. This reminds us that God puts us through seasons of trial in order to draw us close to him—to go through a situation where our only hope is Him.